ZFactor
---
---
---
Programme: H2020
Topic: FOF-03-2016 Zero-defect strategies at system level for multi-stage manufacturing in production lines
Project Coordinator: EKETA – ETHNIKO KENTRO EREVNAS KAI TECHNOLOGIKIS ANAPTYXIS (GRE)
Start year: 2016
EU Website: https://cordis.europa.eu/project/id/723906
Project website: https://www.z-fact0r.eu/
---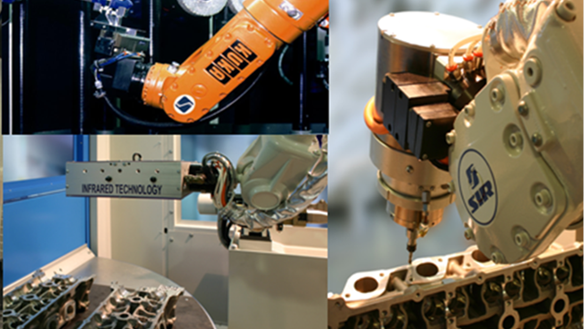 ---
The project focuses on the development of an innovative solution for multi-stage production-based strategies targeting (I) the early detection of the defect (Z-DETECT), (II) the prediction of the defect generation (Z-PREDICT), (III) the prevention of defect generation by recalibrating the production line (multi-stage), as well as defect propagation in later stages of the production (Z-PREVENT), (IV) the reworking/remanufacturing of the product, if this is possible, using additive and subtractive manufacturing techniques (Z-REPAIR) and (V) the management of the aforementioned strategies
through event modelling, KPI (key performance indicators) monitoring and real-time decision support (Z-MANAGE).
The Z-Fact0r consortium has conducted an extensive state-of-the-art research and realised that although a number of activities have been trying to address the need for zero-defect manufacturing, still there is a vast business opportunity for innovative, high-ROI (Return on Investment) solutions, that will ensure better quality and higher productivity in the European manufacturing industries.
XiLAB supports SIR Robotics to define new zero-defect robotic deburring strategies .
---
---
Related publications
---
Schmidt, J., Grandi, F., Peruzzini, M., Raffaeli, R., & Pellicciari, M. (2020). Novel Robotic Cell Architecture for Zero Defect Intelligent Deburring. Procedia Manufacturing, 51, 140-147.

Berselli, G., Gadaleta, M., Genovesi, A., Pellicciari, M., Peruzzini, M., & Razzoli, R. (2017). Engineering methods and tools enabling reconfigurable and adaptive robotic deburring. In Advances on mechanics, design engineering and manufacturing (pp. 655-664). Springer, Cham.